Banks lose millions in PIN by post distribution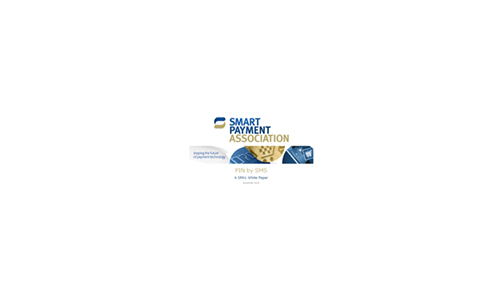 Cartes, Paris, 6th November 2012 - Smart Payment Association announces new PIN by SMS consultation to eliminate the costs of a 50 year old PIN delivery process
The banking industry is loosing millions of Euros every year with outdated and unsecure PIN distribution mechanisms, according to the Smart Payment Association (SPA).
Investigating current models of delivering PIN codes to consumers, a new whitepaper published today highlights the growing financial, security and reputational damage of the current practice of sending new PIN codes and reminder out to consumers in the post.
Watch the film
/white_papers/pin-by-sms---a-white-paper-by-spa---december-2011_h8ymoec4.html
Andreas Strobel, President of the SPA: "It's incredible to think that we're still using the same distribution method today that we did 50 years ago. Today it can take up tp 3 days to send PINs out to customers - we could be doing it in seconds via SMS.
Sending PINs by posting is costing the industry millions. Every PIN in transit means a card not activated or not being used. That means lost transaction fees, and very frustrated customers."
The new report 'PIN by SMS' analyses the opportunities of the new secure SMS distribution channel, models financial scenarios and offers best practice advice for card and PIN issuers across the banking sector.
PIN by SMS is available for Download Here .
***
Expert paper from SPA available now:
Business Continuity Management in the Payment Card Industry. A single failure in your cards issuance process could cost you $9 million. Are you prepared?
Watch the video | Download the paper
- ends –
Notes to Editors: About Smart Payment Association (SPA)
The Smart Payment Association addresses the challenges of the evolving payment ecosystem, offering leadership and expert guidance to help its members and their financial institution customers realize the opportunities of smart, secure and personalised payment systems & services both now and for the future.
Its members are Austria Card, Gemalto, Giesecke & Devrient, Morpho, Oberthur Technologies and ST Incard.
Press Contact:
Stéphanie de Labriolle,
This email address is being protected from spambots. You need JavaScript enabled to view it.
,
+33685911994