Smart Payment Association (SPA) Appoints Technical Director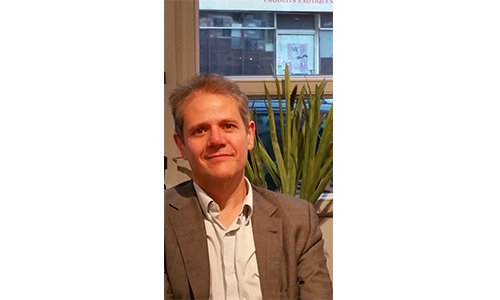 Munich, 27th September 2011: Smart Payment Association (SPA) Board is pleased to announce the appointment of Lorenzo Gaston to the position of SPA Technical Director, to begin with immediate effect.
The appointment ensures consistency across the technical activities undertaken by SPA and reinforcement of its involvement in standard organizations.
Lorenzo Gaston has been actively contributing to Smart Payment Association technical activities for the last two years as Chairman of the Specifications Workgroup.
The Working group was set up to meet the challenges posed to SPA members by the rapidly evolving payment landscape and the numerous formal and industry-led standardization bodies for payments.
SPA has decided to prioritize its standardization efforts and participate more actively in standardization bodies to expand business opportunities for card manufacturers at large, reduce time-to-market for their products and reduce operational costs.
SPA is an EMVCo Technical Associate and an Associate Member of the European Payments Council Card Stakeholders Groups (EPC-CSG), whose objective is to create a set of standards needed to implement SEPA for cards. Lorenzo has already fulfilled a first mission for SPA consisting of representing Smart Payment Association and Eurosmart as a spokesperson at the EPC-CSG and of coordinating the participation of SPA members in the different EMVCo Technical Working Groups.
Lorenzo brings to the position an extensive experience and track record in international standard organizations and industry forums, as a renowned contributor as well as a recognized manager, in particular in the domains related to smartcards and security.
The primary purpose of the SPA Technical Director is to assist in the coordination and alignment of technical activities for the organization, to contribute technical expertise, innovation capability and field experience in the area of payment technology in standardization bodies.
Nicolas Raffin, President of SPA, commented: "We are pleased to welcome Lorenzo as SPA's new Technical Director. Lorenzo has been an active member of SPA for the last two years and has driven a number of initiatives during this period. It is through a combination of his vast industry experience and evident continuity of leadership and commitment to SPA activities, that the Board selected Lorenzo for the position".
- ends -
Notes to Editors:
About Smart Payment Association (SPA)
The Smart Payment Association addresses the challenges of the evolving payment ecosystem, offering leadership and expert guidance to help its members and their financial institution customers realize the opportunities of smart, secure and personalised payment systems & services both now and for the future.
For more information on the SPA, visit our website: www.smartpaymentassociation.com or contact us by email: This email address is being protected from spambots. You need JavaScript enabled to view it..
Press Contact:
Stéphanie de Labriolle
+33 6 85 91 19 94
This email address is being protected from spambots. You need JavaScript enabled to view it.