International Forecourt Standard Forum (IFSF) and Smart Payment Association (SPA) announce cooperation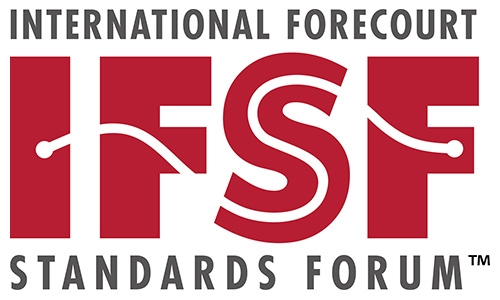 SPA becomes a Partner Organization of IFSF
• Enhanced cooperation on payment standards that simplify the consumer fuelling experience
• Deeper collaboration to facilitate optimized transactions – at the pump and in the forecourt store and beyond
London and Munich, 19 January 2017 – the International Forecourt Standard Forum (IFSF) and the Smart Payment Association (SPA) announce today that they have signed a Memorandum of Understanding for cooperation.
SPA, the trade body of the smart payment technology providers, becomes a Partner Organisation of IFSF, the technical body of international oil companies and petroleum retailers and their suppliers dedicated to the harmonization of interconnectivity and communication standards utilized by the Petroleum Retail sector. The two organizations have initiated this new cooperation agreement in a bid to assure streamlined standards that will support the fast evolving payment and digitalization ecosystems employed by its members.
Alongside responding to escalating consumer demands for easy, secure, 'frictionless' payment options, petroleum retailers are also pursuing pioneering customer loyalty, fleet and fuel card options, as well as exciting mobile and IoT payment and value applications.
Together, the SPA and IFSF will collaborate to assure a secure, seamless customer experience that extends from the pump to the forecourt store.
"This new agreement opens the door to an era of greater cooperation to ensure petrol retailers can respond to fast-paced digitalization and payment ecosystems changes impacting the PoS," said Andreas Strobel, President, SPA.
Ian Brown, President IFSF says "We welcome SPA's interest in the work that IFSF has done to make payment processing more straight-forward for retailers while ensuring the security of the transaction. We look forward to benefiting from their expertise in this area to further enhance our standards and the guidance we provide for implementation as the market continues to evolve and security requirements become ever more challenging."
SPA will be involved in generating standards to further simplify the fuelling and convenience store experience for consumers, enabling optimized tap and go and faster payment systems as well as enabling innovative new ways to pay that include mobile wallet options as well as wearables and tags.
"Together we will work towards initiating authentication, authorization and transfer mechanisms that make it possible to unleash exciting new initiatives that extend beyond simply enabling a unified payment infrastructure for 24/7 pumps and forecourt shops" added Andreas Strobel.
-Ends-
About the International Forecourt Standard Forum (IFSF)
IFSF is a community dedicated to enabling technology standards for the benefit of retailers of automotive fuel and energy.
Our approach is to collaborate with other standards organisations and relevant institutions to achieve common standards for interoperability of forecourt and convenience devices and services. The IFSF depends on support from retailers, suppliers and other industry stakeholders who contribute to and benefit from shared standards.
For more information on the IFSF, visit our website: www.ifsf.org or e-mail This email address is being protected from spambots. You need JavaScript enabled to view it.
Press Contact:
Jason Simms
+44 (0) 870 741 8775
This email address is being protected from spambots. You need JavaScript enabled to view it.
About the Smart Payment Association (SPA)
The Smart Payment Association (SPA) addresses the challenges of the evolving payment ecosystem, offering leadership and expert guidance to help its members and their financial institution customers realise the opportunities of smart, secure and personalised payment systems and services both now and for the future.
For more information on the SPA, visit our website: www.smartpaymentassociation.com or contact us by email: This email address is being protected from spambots. You need JavaScript enabled to view it.
Press Contact
Stéphanie de Labriolle
+33 6 85 91 19 94
This email address is being protected from spambots. You need JavaScript enabled to view it.
Stay Informed
When you subscribe to the blog, we will send you an e-mail when there are new updates on the site so you wouldn't miss them.