SPA BOARD MEMBERS
SPA's presidency is executed in turn by Board Members for a period of 12 (twelve) calendar months, according to § 9.6 of the SPA Bylaws .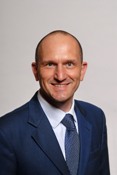 Andreas Strobel -

Board Member

Andreas Strobel is Global Head of Product Certification at G+D's Mobile Security entity. Andreas joined G+D in 2000 and represents G+D in the Smart Payment Association since 2006. In his current role at G+D he is globally responsible for managing product certifications related to the various global and local payment scheme brands as well as for mobile network operator, transport and authentication related schemes. Before he was heading several Product Management functions in the card payment, connectivity and cyber security domains.

In addition to his SPA Board engagement he acts on behalf of SPA as a member representative at the European Cards Stakeholders Group (ECSG) in Brussels where he was previously also part of the Audit Committee. Before he was serving in the Global Platform Board of Directors and the EMVCo Board of Advisors.

Andreas holds a Ph.D. in Physics from the Technical University of Munich and a joint MBA from The Netherland Institute of MBA Studies in Utrecht (now TiasNimbas) and Bradford University in U.K.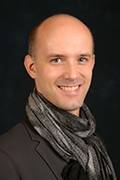 Jacques Doucerain -

Board Member

Jacques Doucerain, Payment Cards Business Line Director for the Financial Institutions at IDEMIA, is responsible for driving the product profitability of business lines and assuring proper execution of cross functional programs. Jacques started his career at STMicroelectronics in Singapore where he spent more than 7 years in many different functions: development, product & field marketing. He joined Oberthur Technologies in 2009. He holds a Master degree in Electronics & Microelectronics from ESIEE engineering school in Paris. Jacques joined the SPA Board in 2019.

Alain Martin -

Board Member (SPA President 2023/24)

Alain Martin is in charge of consulting services for payment systems at Thales Banking and Payment Services. He also represents Thales at the board of the FIDO Alliance and of the Smart Payment Association. He currently serves as secretary of the FIDO Alliance and chairs the FIDO Europe Working Group.

Prior to this, he was in charge of strategic partnerships, liaising in particular with Visa and Mastercard. He was responsible for the portfolio of mobile financial services products, addressing the mobile payment needs of banks, mobile operators and transport operators. He was for eight years regional managing director for Gemalto's POS terminal division in the Europe, Middle East and Africa region.

Overall, Mr Martin has 30+ years of experience in the payment industry, 4 of which spent in the USA. He holds a Master's Degree in Electrical Engineering from Institut National des Sciences Appliquées in Lyon, France.