SPA BOARD MEMBERS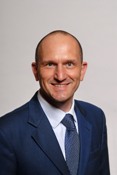 Andreas Strobel -

Board Member

Andreas Strobel is Director of Program Management in the Division Secure Devices, Business Unit Mobile Security, Giesecke & Devrient GmbH. In this role since January 2011, Andreas heads the newly created program management department and is responsible for setting up cross-functional standardised product bundles for various application fields, such as NFC and M2M.

Andreas joined Giesecke & Devrient in 2000, starting in the project management department of the Payment Division of the Smart Card Unit in which he was responsible for the successful completion of the very first smart card security certification project and the implementation of security concepts. Subsequently, he took over the responsibility for setting up the new product range of PKI based smart card products and corresponding services. In 2003 Andreas changed to Giesecke & Devrient's Central Corporate Services Unit where he served as Personal Assistant to the Group CEO for one year. From 2004 to end of 2010, Andreas ramped up and headed the newly created Product Management department of the Payment Division. In this position, he was globally responsible for all smart card based products and product related services delivered by G&D within the financial industry. Since mid 2006 he represents Giesecke & Devrient in the Smart Payment Association.

Prior to joining Giesecke & Devrient, Andreas worked for a precision, optical system, components manufacturer and one of the leading industrial, laser marking manufacturers, whose devices are used in various fields of applications, such as optical smart card personalization.

Andreas Strobel holds a Ph.D. in Physics from the Technical University of Munich and a joint MBA from The Netherland Institute of MBA Studies in Utrecht (now TiasNimbas) and Bradford University in U.K.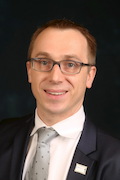 Julien Drouet -

Board Member

Julien Drouet, Director of Product Management of the Financial Institutions at IDEMIA, is responsible for driving the product profitability of business lines and assuring proper execution of cross functional programs. Julien started his career at Motorola and then Nokia in Chicago, USA where he spent more than 10 years in many different functions: development, quality, and product management. In 2011, he teamed up with Scientific Games as the Senior Director of Product Management for their international markets. He holds an Engineering degree from ENSEA, a MS from the IIT (Chicago, USA) and a MBA in Finance and International Business from IIT.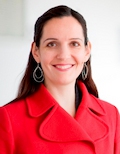 Sylvie Gibert -

Board Member

Sylvie Gibert is SVP Payment Cards at Gemalto since February 2017 responsible for the global marketing of all card products for payment and retail. In this role she is responsible for the complete Payment Products Offer management.

Sylvie started her career in 2000 with Schlumberger e-transactions in charge of Governmental projects sales in France and abroad. She then occupied different product manager positions in payment and retail before taking the global product marketing direction.

Sylvie has graduated from SUPELEC in 2000, majoring in bioengineering, master conducted at the Faculty of Rome "La Sapienza".