Smart Payment Association becomes an associate member of Eurosmart - July 2009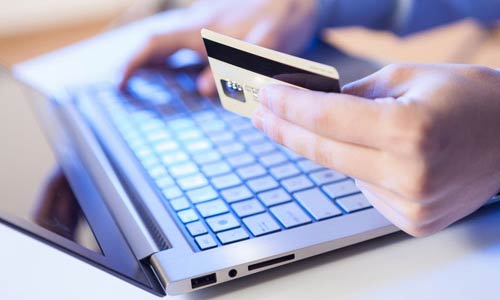 July 2009 - Following its decision to enlarge its scope to get members from new horizons such as issuers and operatorsGovernment bodies, Universities and Laboratories, Eurosmart welcomes three new members...
: the Smart Payment Association(SPA) and FIME (well known test solution provider and laboratory) as Associated Members, and Jean-Pierre Delesse as an Individual Member."The expansion of our membership is at the heart of our mission, to develop our vision and expertise, and contribute to shape the future of the Smart Security Industry", said Eurosmart Chairman Marc Bertin. "We are happy to welcome these new members that will contribute to increase our knowledge and expertise on security and expand our visibility along the major trends that are building the future of the smart security community, but also to more and more new segments".
"As a third party service provider and independent laboratory, FIME offers a different point of view on secure devices and electronic documents. Being part of Eurosmart allows us to collaborate with key actors in a fast moving world and access an important pool of information. FIME aims to take the opportunity to lobby and work closely with the stakeholders on the future developments in the smartcard sector. Our goal is to move forward in the projects that define the trends of tomorrow", said Vincent Poty, Head of Strategy for FIME.
Marie-Jane Denis, SPA: "The Smart Payment Association is dedicated to facilitating the use of payment smart cards and improving their security and value. The SPA consists currently of the four leading industry players in the payment smart card segment, representing worldwide coverage: Gemalto, Giesecke & Devrient, Oberthur Technologies and Sagem Orga. SPA wants to bring its substantial knowledge on the payment market to Eurosmart in all works related to this market".
Jean-Pierre Delesse, who has been involved with Eurosmart for many years, is now taking part as individual expert: "As an industry expert, I am happy to go on contributing to Eurosmart activities and publications, notably by leading the New Form Factors Working Group and working on new topics such as Smart USB Token, M2M or the Internet of Things".
About FIME
FIME is a worldwide supplier of test solutions in the domain of smartcards, RFID and NFC. Providing an overall and integrated service consisting of tests, tools distribution, consulting and outsourced R&D, FIME holds a strong position as a real business accelerator.
A pioneer in testing contact cards during the 1990s, today FIME is providing its leading abilities in the contactless world with over 100 employees in branches in France, Canada and Taiwan. FIME offers a solution adapted to your local needs, along with the stability of a company that is a subsidiary of Orange Business Services and the functional flexibility of autonomous teams strongly implicated in your project.
Website: www.fime.com
Press Contact: Alison STURROCK, Ph: +33 (0)4 76 41 66 69,This email address is being protected from spambots. You need JavaScript enabled to view it.
About SPA
Founded in December 2004, The Smart Payment Association (SPA) is a non-for-profit organisation dedicated to promoting and facilitating the use of smart cards for payment. The SPA members are Gemalto, Giesecke & Devrient, Oberthur Technologies and Sagem Orga.
The Association's main objective is to accelerate the transition from traditional, magnetic stripe cards to chip based cards by:
• promoting the benefits of smart cards for financial institutions by publishing use cases and success stories on innovative applications;
• ensuring optimal interoperability between all system components, for both payment and value-added applications;
• becoming the voice of the payment industry towards standardization committees and payment associations
Website: www.smartpaymentassociation.com
What is Eurosmart?
Eurosmart is an international non-profit association located in Brussels and representing the Smart Security Industry for multi-sector applications. Founded in 1995, the association is committed to expanding the world's Smart Secure Devices market, promoting Smart Security standards and continuously improving quality security applications and services.
Eurosmart members are suppliers and manufacturers of smart cards, semiconductors, terminals, equipment and technology for Smart Secure Devices, system integrators, application developers, issuers, associations, laboratories and independent experts. They work into dedicated working groups (communication, marketing, security, electronic identity, new form factors, and prospect emerging markets).
Eurosmart is acknowledged as representing "the Voice of the Smart Security Industry" and is largely involved in political and technical initiatives as well as research and development projects at the European and international levels.
Eurosmart members are companies (Atmel, Austriacard, FNMT-RCM, Gemalto, Giesecke & Devrient, Infineon Technologies, Ingenico, Inside Contactless, NedCard, NXP Semiconductors, Oberthur Technologies, Precise Biometrics, Renesas, Sagem Orga, Samsung, Saqqarah International,
STMicroelectronics, Toshiba, Zetes), payment systems (GIE Cartes Bancaires, MasterCard), laboratories (FIME), associations (Smart Payment Association) and independent experts (Jean-Pierre Delesse).
For more information, please visit www.eurosmart.com
Contact:
Eurosmart General Secretariat
Rue du Luxembourg 19-21
B-1000 Brussels
Tel: + 32 2 506 88 38
Fax: + 32 2 506 88 25
This email address is being protected from spambots. You need JavaScript enabled to view it.