The Instant Payment Card: Initiating a SEPA Credit Transfer at the Point of Sale - April 2020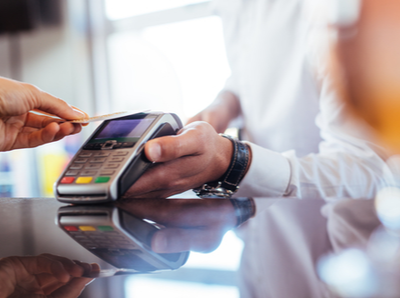 With both private and public sectors pushing for a pan European payment scheme based on instant payments (SCT Inst), isn't it time to give consumers another option at the POS? For many in the payments industry, the answer is 'yes'.
In this latest paper, SPA proposes an approach to make it possible – enabling consumers to initiate an (instant) credit transfer at the POS. The approach complies with existing EMV® standards and takes advantage of existing payment terminals already widely adopted and operating across the world.
By initiating instant payments at the POS using a (digital) card, consumers would not only enjoy the fluidity, convenience and familiarity of conventional payments, they'd have more choice in how they pay. Merchants would be able to leverage existing POS infrastructures, while banks would benefit from reach and co-existence with today's card schemes.
The proposed approach

The principle is straightforward. An Instant Payment Card, or digital card in a mobile wallet, would be issued by the bank and used by the consumer at the POS. For the physical card, a contactless interaction could be offered. For mobile wallets, the customer verification method could be handled on the phone, using the supported biometric modalities. In short, in exactly the same way consumers pay today with conventional payments.
Behind the scenes, under the proposed system, the terminal would connect on-line to a dedicated platform operated by a service provider – which could also serve the role of a PISP as described in PSD2. The PISP would then identifies the bank that issued the card and send, through Open APIs, a payment initiation request. This would be processed by the bank, and a confirmation sent to the PISP and then the customer.
Proposed POS Instant Payments Principle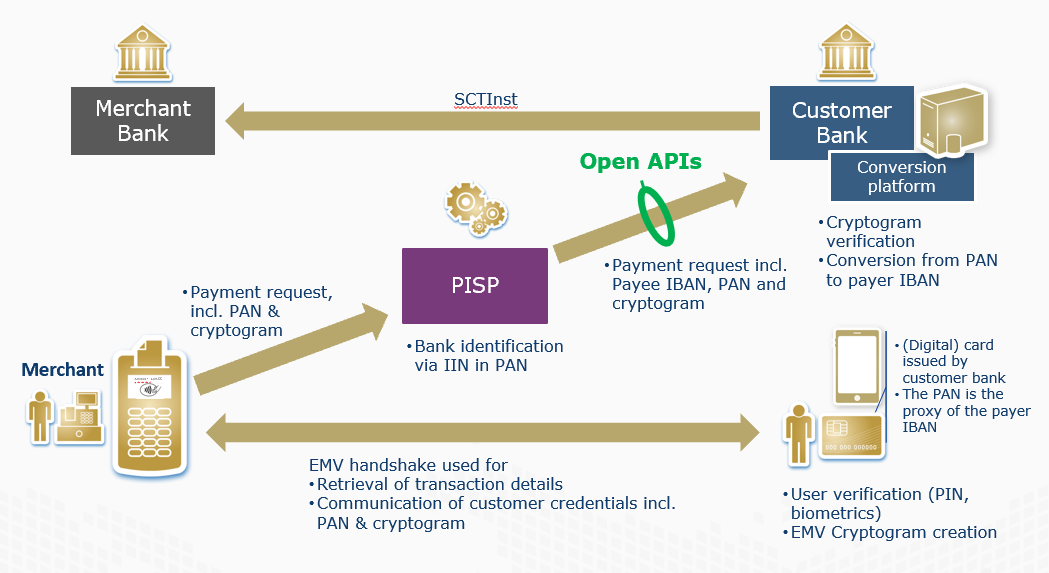 Compliance, co-badging and e-commerce

The (digital) Instant Payment Cards used at the POS would comply with the Strong Customer Authentication mandate described in the RTS, combining the possession factor with a knowledge or inherence factor. The instant payment application could be combined, in a (digital) card, with existing card scheme applications such as conventional contact and contactless payment. This would give consumers the convenience of a single card with multiple ways to pay.
The Instant Payment Card would not be restricted to proximity payments at the POS. Indeed, the EMV standard provides for a means of authentication of the customer which can be extended to e-commerce use cases. For example, an Instant Payment Card based mobile wallet could be used to authenticate the customer remotely.
Exploring the art of the possible

Featuring additional proposal details, the paper's intent is to illustrate 'the art of the possible' to raise interest and trigger discussions within the payments industry. SPA would be pleased to engage with interested parties to pursue these discussions and contribute to the creation of a pan European payment solution based on instant credit transfer.
Read the full paper here:
pdf 27 04 20 SPA Instant Payment Card Initiative v1 Final (513 KB)