Austria Card joins Smart Payment Association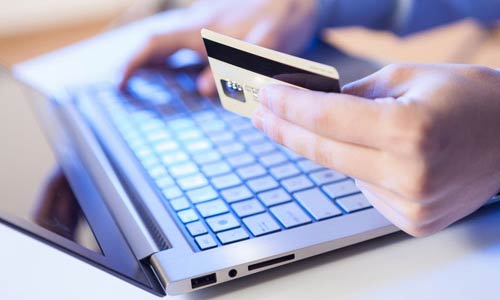 5th November 2009 - Munich, Germany – Austria Card has joined the Smart Payment Association (SPA), the organization dedicated to promoting and facilitating the use of smart cards for payment worldwide.
The SPA brings together the industry's largest manufacturers of payment smart cards with the objective to accelerate the transition from traditional magnetic stripe cards to chip-based cards.
Austria Card adds the experience of its latest innovations to elaborate effective and efficient means of payment. With its detailed knowledge of the Central and Eastern European market, Austria Card ensures that the particular requirements of this geographical area are served.
"All SPA members welcome Austria Card on board of our association. As a member-driven organisation we will strongly benefit from Austria Card's engagement." said Dr. Andreas Strobel, President of the SPA. "The new member will strengthen our efforts in negotiating framework terms and conditions with the leading international payment schemes, creating advantages for the whole industry. Austria Card will also add a complementary geographic market view to SPA's Market Monitoring Process due to its strong foothold in the Eastern European markets."
"We are happy to cooperate in the SPA, where the experts of the smart card industry come together to smooth the way for new technologies. SPA's orientation fits in perfectly with Austria Card's innovative philosophy. Together, we will not only be up to date but ahead of time," said Max Paul, Group Director Marketing and Business Development of the Lykos Group and Head of Marketing at Austria Card GmbH.
About Austria Card
Austria Card is an internationally operating company in the field of smart card production and development. In 1981, with a staff of 18 employees, it was founded as the personalisation center for ec-cards and euro-cheques. Today the company produces and partially personalises about 70 million cards a year with approximately 300 employees. The focus lies on highly-secure smart cards for payment transactions and identification. Austria Card provides a proprietary card operating system and a dedicated chip product range for EMV-enabled payment cards. In 2007 the company became part of the Greek Lykos Group. The Austrian central bank OeNB remains a minority shareholder.
About Smart Payment Association (SPA)
The SPA members are Gemalto, Giesecke & Devrient, Oberthur Technologies, Sagem Orga and Austria Card. The Association carries out projects to advance interoperability as well as develop additional smart payment solutions, which would otherwise be difficult to achieve without the concentration of such knowledge in the industry.
The Association's main objective is to accelerate the transition from traditional magnetic stripe cards to chip-based cards by:
• promoting the benefits of smart cards for financial institutions
• ensuring optimal interoperability between all system components, for both payment and value-added applications
• establishing representation on standardization committees and within payment associations
• defining 'use cases' for value-added applications and, whenever necessary, establishing joint industry specifications for them For more information, go to www.smartpaymentassociation.com