Industry Association Announces Smart Payment Card 2009 Actual Shipments* - Up by 16%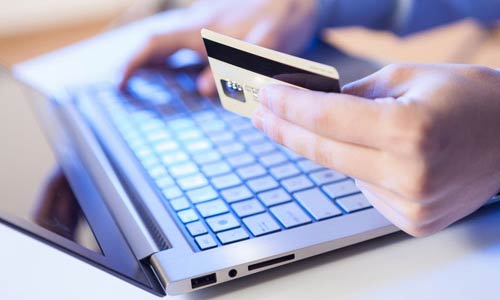 Cardist, Istanbul – Turkey, 12th May 2010 Continued demand for increased security and convenience is fuelling growth according to Smart Payment Association (SPA) .
Demand for added security and more intelligent 'ways-to-pay' are on the up, according to Smart Payment Association (SPA) in its annual review of the payment smart cards market.
According to the figures, the smart payment sector remained robust in 2009, showing steady growth throughout the year. Expansion is expected to continue at pace in 2010.
The Americas proved to be one of the most significant growth markets for Payment Chip Cards in 2009, with shipments growing 36 per cent. Asia Pacific returned an 18 per cent growth rate, while cards shipped into Europe & CISMEA grew by 14.5 per cent, despite the mature marketplace in Western Europe.
In total, more than 675 million smart payment cards were shipped in 2009 – up 16 per cent year on year from 2008. This figure is set to increase in 2010 as increasing numbers of countries migrate to the EMV payment standard. This figure confirms the position of SPA as the reference organisation for the Smart Payment Industry as it represents 86% of the total available market**.
Global enthusiasm for payment innovation – enhancing security and convenience - was clear during 2009 with contactless*** technology gaining ground as dual interface card shipments reached mass market – showing growth levels of 150 per cent.
In line with continued year on year growth, Dynamic Data Authentication (DDA) technology also continued to gain market share, with number of cards shipped increasing by 34 per cent. This highlights the continued commitment of card issuers, retailers and all other members of the payments value chain to minimize card fraud. DDA adoption and its business case is discussed in more depth in the whitepaper published by SPA available for download at: www.smartpaymentassociation.com
According to Christoph Siegelin, President of Smart Payment Association (SPA): "The growth of chip-based payment in these tough operating times is incredibly encouraging. There is clear demand for innovative, secure and convenient payment methods. Today's 2009 figures show the industry is in good shape to take full advantage of the opportunities."
* The figures published in the press release are actual shipments and estimated volumes published by SPA. Estimated volume data and actual shipments data, segmented by region and by interface, are sent on an annual basis by SPA members to an independent third party. There is no direct exchange of data between SPA members. Consistent with SPA's practices for the exchange of historical data, the third party aggregates and anonymises the data so that no SPA member is able to identify another SPA member's contribution. The data is published on an annual basis, at the end of the first quarter of the following year.
** Regional split of Total Available Market (Estimate in Million Units - Source: SPA)
North America 105,0
Latin America 84,0
Western Europe 328,7
Eastern Europe 32,3
CISMEA 78,5
North Asia 100,0
South Asia 52,5
Total 781,0
*** Interface split of Total Available Market (Estimate in Million Units - Source: SPA) Contact 669,5
Pure Contactless 65,5
Dual-Interface 46,0
Total 781,0
-ends-
Notes to Editors:
About Smart Payment Association (SPA)
The Smart Payment Association (SPA) is dedicated to promoting & and facilitating the use of smart cards for payment. A non-profit organization founded in 2004, the association now counts five members including the three founding members Giesecke & Devrient, Gemalto and Oberthur Technologies, and Sagem Orga & Austria Card and represents 86% of smart payment cards sold every year in the world.
The association's role is not limited to education and promotion. The SPA shows its technical and commercial teeth through its comprehensive program of industry working groups seeking to accelerate the transition from traditional, magnetic stripe cards to chip based cards through, advance operability between all system components, for both payment and value-added applications and improve security and quality of smart cards.
For more information on the SPA, visit our website:www.smartpaymentassociation.com or contact us by email:This email address is being protected from spambots. You need JavaScript enabled to view it..