IoT - Biometrics - GDPR - Financial Integration - Open Banking - Cryptocurrencies - SPA Newsletter - Spring 2019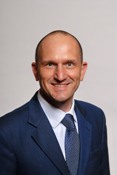 Dear Colleagues,
The first few months of 2019 have seen the SPA striding ahead in its mission to define, inform, and shape the fast-evolving payments sector.
The Internet of Things (IoT) is set to transform payment ecosystems, ushering in a new era of connected commerce, payment automation and real-time clearing and settlement. But addressing complex technology ecosystem challenges and security vulnerabilities will be critical to facilitating frictionless, faster, and risk-free payments.
In February, SPA published a new paper, IoT Payments: Addressing the Protection Problem, which provides insights on how to protect internet-connected devices with the ability to pay and minimize the risk of attack and fraud.
With biometrics fast becoming a key verification and authentication mechanism for payment services, in April we published our paper on Biometrics, Payment and GDPR. This document provides a detailed analysis on how to achieve GDPR compliance in relation to the capture and processing of biometric information for cardholder authentication.
As EU policy makers continue press for greater financial market integration as a means to enhancing cross border trade and investment, our SPA Insights Paper - Quantifying the Potential of Utilizing Technology to Integrate EU Financial Markets – evaluates the opportunities and provides recommendations on how to accelerate the adoption of innovative platforms that will enable more integrated financial markets.
Influencing the Industry

SPA continues to play a critical role in advancing the development of industry standards, regulatory initiatives, and best practices for a sector that never stands still.
Here's a roundup of some of the ways we're helping to influence the future direction of our industry.
A recent SPA presentation on how to resolve security and privacy concerns relating to IoT devices delivered at the Merchants Payments Ecosystem in Berlin and has stimulated discussions at the European Cards Stakeholders Group (ECSG) and the European Banking Association on potential IoT use cases for banks and PSPs. Indeed, SPA believes IoT initiated payments are set to become a reality within the next five years, with wearables, connected cars and smart homes representing the first environments to feature embedded payment capabilities.

As members of the innovation expert teams supporting the ECSG in charge of cards standardization in the Single Euro Payments Area (SEPA), SPA continues to push for the integration of the technology building blocks that together make up new payment architectures– distributed ledgers, cloud and IoT – in a bid to address potential security and regulatory concerns.

SPA has been invited to join the ESCG's new digital payments taskforce to investigate the technical user interfaces and security challenges that arise from the co-existence of card and non-card payments and the potential impact of these for the European payment industry.

As an active participant at APIDE (Africa Pay and ID Africa Expo), SPA has outlined practical steps the African payments industry and region's governments can take to fast-track the introduction of mobile electronic payment instruments that facilitate financial inclusion for all citizens.
Open Banking and Cryptocurrencies Update
Following the recent rollout out of open banking regulations and the launch of the EU's Payment Services Directive 2 (PSD2), SPA notes how many countries in regions around the world are following suit. They are and establishing frameworks that will enable banks to share select customer data with third-party providers and establish open payment schemes.
Recent key Asian market initiatives include those taking place in Japan and Korea. Meanwhile, in the US, an upcoming conference in June will evaluate adapting PSD2 to the specifics of the US market, with a focus on two fundamental aspects – open banking and consumer protection through strong customer authentication.
Meanwhile, the Financial Action Task Force (FATF)* has now finalized its requirements for the supervision and monitoring of cryptocurrency service providers to prevent cryptocurrencies from being misused for illegal transactions or money laundering purposes.
SPA notes that, as well as providing the market with the security and authentication solutions that enable payment innovations while protecting end users, its members are also actively contributing to open banking and standardization on cryptocurrencies through their respective national standards bodies.
Looking Ahead

In my capacity as the newly appointed President of the SPA, I'm delighted to be at the helm as our members, and the wider industry at large, prepares to harness collaborative digital ecosystems and unleash a new era of connected payment experiences that will meet the needs and expectations of consumers and businesses around the globe.
As ever, you can discover our latest news and details of upcoming events by visiting the SPA website.
Yours sincerely,
Andreas Strobel
SPA President
* an inter-governmental body established at a G-7 Summit in 1989 and given an open-ended Mandate in April 2019 for its 30th anniversary for its role leading global action to counter money laundering, terrorist financing and the financing of proliferation of weapons of mass destruction.