It's just less than a month to go before the October EMV Liability Shift deadline - 7 Sept 2015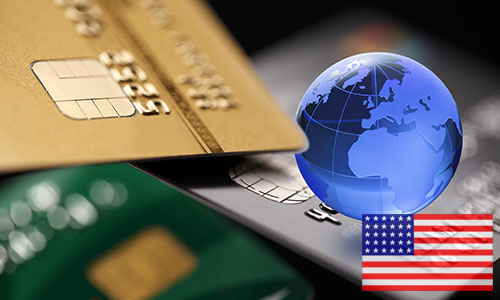 Review by Nicolas Raffin, President of the Smart Payment Association
Dear Colleagues.
It's just less than a month to go before we're into October, and the EMV Liability Shift deadlines.
The US' transition to EMV is an exciting, if perhaps long overdue, event. It will provide US consumers with heightened card security and a massively reduced risk of card fraud. It will do the same for merchants. Crucially, the switch also delivers exciting contactless opportunities.
But what the Liability Shift deadline means is something else entirely. After the deadline issuers and merchants using non-EMV compliant devices and cards will assume liability for any or all transactions found to be fraudulent. If the 'carrot' for EMV chip-and-pin is increased consumer confidence and new ways to pay, the 'stick' being used to encourage transition and widespread adoption is most definitely this liability shift (see our partner organization for more information: www.emv-connection.com).
Few would argue against EMV being a good thing of course – not least because the existing swipe-and-sign process is perhaps the chief reason why almost half of the world's credit card fraud happens in the US*.
As with any new technology roll-out there have been availability questions. While inevitable such concerns are unfounded – as the figures from the SPA's global card shipment data highlight. In 2014 the SPA shipped 185 million cards in the US – a number which will increase significantly this year (See shipments release here ).
If the October liability shift is significant for issuers and merchants in terms of fraud, it also offers a very exciting opportunity for NFC and contactless payment. Chip-and-PIN is being criticized in the US for being slower and less convenient that the current swipe-and-sign system. But for smaller value purchases it's hard to argue that case with contactless. It's fast, convenient and secure. And it's been around in the US since 2005.
Adoption has been slow over the past decade – unsurprisingly due to the limited supply of terminals. But this looks likely to change fast.
ApplePay, SamsungPay and others are certainly at low volume at present, but they're brought the 'cool' factor to the concept of contactless payment. That's good news for all tap-and-go payment types – the smart card included.
Which is why we think that the opportunities of contactless card payment deserves greater attention. Currently the vast majority of coverage compares chip-and-PIN and swipe-and-sign, or looks at the app payment options. But as the US transitions to EMV, it seems strange not to go straight to ubiquitous contactless payment, and not to be encouraging greater take up from merchants, and indeed consumers.
Continuing on the subject of Apple, Samsung and others, does the rise of the payment app spell the end of the payment card as some have predicted? We think not, and not only because in the last 36 months we've seen card shipment rates double to over 2 billion.
Read our article on why we believe the payment card's future is certain, and why it shouldn't be at war with other virtual payment options.
As the payment landscape continues to evolve, we'll keep you right up-to-date with comment and insight on www.smartpaymentassociation.com.
And you can meet us at upcoming events we are attending, speaking at and supporting, right across the world in 2015 (Upcoming Events).
Yours faithfully,
Nicolas Raffin, SPA President
* Wall Street Journal article: October 2014: The End of the Swipe-and-Sign Credit Card. First published Feb 2014