Smart Payment Association - September 2016 Update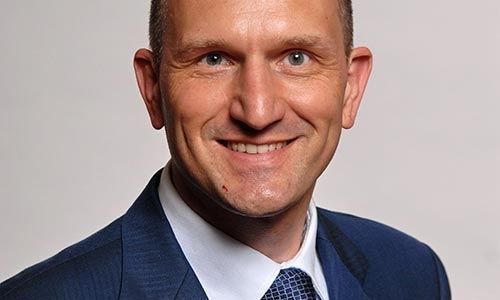 Dear Colleagues,
The global payments industry is moving at a fast pace. Driven by pressure from major e-commerce and IT giants like Google, Samsung and Apple, financial institutions have been fervently pursuing standardization initiatives – both within SEPA[i] and at a global level – in a bid to improve services to customers and assure their central intermediation role in the payments ecosystem. Meanwhile,
we've seen issuer banks launching initiatives like Instant Payments and Mobile P2P Proxy payments – options that complement SEPA retail payments from the financial industry.

SPA welcomes and supports this increased involvement of banks in such standardization schemes, which promise to benefit consumers and the industry at large. However, SPA considers that standardization initiatives based on certified hardware-based tamper-resistant devices will remain the most effective way of providing countermeasures against a new generation of security threats.

Clearly, these are exciting times for the payment industry as the marketplace evolves to support fast changing business models and new technologies. In part, this is being driven by a banking sector determined to further minimize consumer reliance on cash which, from a banking network perspective, is expensive to administer and move around.

Once again, online payment has proved a key trend. This year we've seen both VISA and MasterCard continue to promote 'frictionless' online payments to major retailers with the release of the EMVCo specification for the 3-DS v 2.0 protocol. Of course, these new authentication methods for online transactions will have to comply with data protection regulations.

Meanwhile, contactless payment card adoption continues to power ahead. Perhaps more importantly, market data confirms that despite the dramatic increase in contactless transactions, fraud figures remain impressively low. This is good news for consumers and for banks, as contactless cards appear to offer the most promising option for replacing cash.

While it is certainly true that the European Commission has been actively advocating mobile phone payments as a convenient cash replacement, as yet consumers appear largely unwilling to utilize their mobile devices for major payment transactions due to trust issues. For the time being, contactless cards appear to be the most popular and convenient payment option of choice for consumers looking for a cash alternative.

In terms of security, recent regulatory moves designed to counter financial crime and inhibit terrorist funding has put anonymous pre-paid cards in the spotlight. At the same time, government calls for stronger identification protocols has seen banks evaluating new tracking processes to identify where payments come from and go to. The SPA is able to offer significant technical experience in this field, and its members are helping banks initiate such measures.

Similarly, the SPA members are well positioned to provide both advisory and pragmatic solutions to banks looking to enhance protection protocols designed to counter cyberattack. Here, attention is being turned to expertise within the FinTech industry to bolster cyber security for financial services organizations.

SPA has been actively involved in all these developments and trends. For example, we've led the vendor sector for the ECSG (European Card Stakeholders Group)[ii] – which has now become an independent legal entity – and we expect to continue to do so.

Joining forces with other stakeholders, we will steadfastly support the evolution of standards, protection and security efforts designed to enable the evolution of retail and consumer friendly ways to pay. This includes working with terminal manufacturers to promote all-important standardization and interoperability – the foundations of enabling new payment mechanisms.

In recent months we've extended our outreach to retailers, in a bid to better understand their key payment concerns - taking into account the moving regulatory framework, the evolution of the consumer preferences to pay, and the need to rationalize card payment processing infrastructures. Our ambition is to ensure that everyone in the value chain benefits from new market technologies and standards.

SPA is actively pushing for innovation in the new SEPA standardization efforts. However, this focus is not always aligned with the direction of other organizations (EMVCo, FIDO, PCI) working on global standards initiatives such as Biometrics authentication, Cloud-based financial services, Host Card Emulation (HCE) and Tokenization. This misalignment has led to limited CSG progress in some areas.

Our hope is that once EMVCo releases its own specifications, we'll be able to move forward as an industry body to endorse an initiative that will benefit all.

In the meantime, the SPA's commitment to innovation means that new payment technologies will be addressed in the next release of The Volume Book of Requirements[ii] and EMVCo standards. We have also been facilitating discussions between the CSG and FIDO to avoid multiple standards emerging. Similarly, we have been working to promote cooperation between EMVCo and the CSG on the requirements for 3-DS v2.0 compliant implementations.

"This is an exciting time for the SPA as we stand on the brink of a number of major evolutions within the payments market. As an industry body, we're committed to working closely with all stakeholders to bring about consensus on universal standards that benefit everyone," says Andreas Strobel, President of the SPA.

Finally, this summer has seen the launch of the Association's new look website.

We urge all our website members to visit and reinitiate their membership log in – so that they can continue to access the wealth of resources contained within the site.

We'll be happy to meet you at some key events across the world we are supporting as an industry organization.

Yours sincerely
Andreas Strobel
President
Smart Payment Association
[i] Single Euro Payment Area, see http://www.europeanpaymentscouncil.eu/index.cfm/about-sepa/sepa-vision-and-goals/ for details
[ii] The European Cards Stakeholders Group (ECSG) is a multi-stakeholder association promoting card harmonisation in the Single Euro Payments Area (SEPA). The ECSG is made up of organisations from five sectors of the card payment chain: retailers/wholesale, vendors (card, payment devices, related IT systems), processors of card transactions, card schemes, and payment service providers. The ECSG is an international not-for-profit association. The objective of the ECSG is to contribute to making it possible for EU citizens to use their cards for payments and ATM withdrawals with the same ease and convenience throughout SEPA as in their own country, and to help remove technical, practical and commercial barriers to card harmonisation for the benefit of industry participants. It pursues this goal through the maintenance and evolution of the SEPA Cards Standardisation Volume (the Volume), a key document for the card industry defining guidelines for cards standardisation, interoperability and security in Europe. As a self-regulatory initiative, the ECSG also promotes conformance of the card industry to the Volume. The ECSG is not part of the EU institutional framework, yet its creation is supported by European Union institutions, which participate in its work as observers.