Smart Payment Association (SPA) welcomes Trüb AG as a new member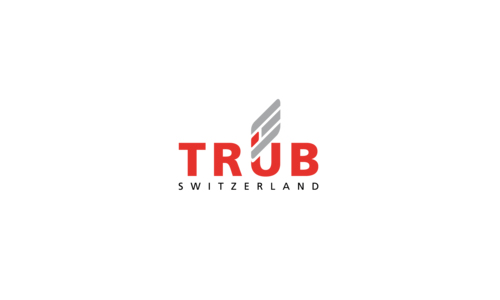 Munich, 17th July 2014 - SPA opens membership to further address payments market shifts
Smart Payment Association (SPA) today announces that Trüb AG, the Swiss-based identity documents and smart card provider has joined the organization as an executive member.
The news illustrates a strategic move by the Association to extend its membership to address the shifts in the payments marketplace; continuing to drive the development and adoption of secure, standardized smart payment systems across the world.
Trüb AG will take its place on the Board and participate in the SPA's extensive working group program – extending the trade association's influence on, and support of, a rapidly expanding global smart payments ecosystem.
In addition to providing an expert voice in support of the SPA's global payment standardization activities, Trüb AG will also participate in, and benefit from, the organization's comprehensive global payment card monitoring and wide-ranging advocacy services.
Working in partnership with global standards bodies, the financial sector and its own vendor community, the SPA plays a key role in driving best practice and accelerating the adoption of advanced payment technologies.
Commenting on Trüb AG's membership, SPA President, Sylvie Gibert said: "SPA is rightly regarded as a thought leading and influential organization in the payments industry. Our strategy of controlled membership expansion recognizes the changes within the industry and the growing depth of the ecosystem – confirming our commitment to providing the very best advisory services for vendors, issuers and end-users. I would like to warmly welcome Trüb on behalf of all SPA members, and look forward to working with its representatives very closely."
Commenting on its membership, Thomas Bachmann, Head of Product Management Trüb said: "Smart & secure payment, is an international business with rising complexity. The market brings together traditional technology leaders, standards, financial communities and new players in a rapidly evolving environment. As an executive member of the SPA we look forward to further shape the future of this increasingly dynamic market."
Trüb AG joined the SPA as an executive member on 01 July 2014.
- ends –
About Trüb AG
Trüb AG was founded in 1859 and has been active in security printing, initially with stocks and bonds, for over one hundred years. The company is today the market leader in Switzerland for bank cards (credit, debit, prepaid and account cards) and also plays an essential role in the sector of customer cards, including the Coop Supercard.
Worldwide, Trüb AG is among the top three suppliers of high quality and technically secure identification and travel documents such as polycarbonate datapages for passports, identity cards, driving licenses or tachograph cards. Trüb AG has been producing and personalizing the Swiss identity card, which was developed in collaboration with the Federal Government, since 1995. Today, the company supplies national identification documents to around 34 countries, including Azerbaijan, Estonia, Hong Kong, Malaysia, South Africa and the Czech Republic.
Trüb AG has subsidiaries in Germany, Estonia and Bulgaria. The Group employs a total of 411 employees, about 332 of whom in Switzerland.
Press Contact:
Stephane Lips
+41 62 832 22 38
This email address is being protected from spambots. You need JavaScript enabled to view it.
About Smart Payment Association (SPA)
The Smart Payment Association addresses the challenges of the evolving payment ecosystem, offering leadership and expert guidance to help its members and their financial institution customers realize the opportunities of smart, secure and personalised payment systems & services both now and for the future.
For more information on the SPA, visit our website: www.smartpaymentassociation.com or contact us by email:
This email address is being protected from spambots. You need JavaScript enabled to view it.
.
Press Contact:
Stéphanie de Labriolle
+33 6 85 91 19 94
This email address is being protected from spambots. You need JavaScript enabled to view it.