SPA explains EMV2.0 vision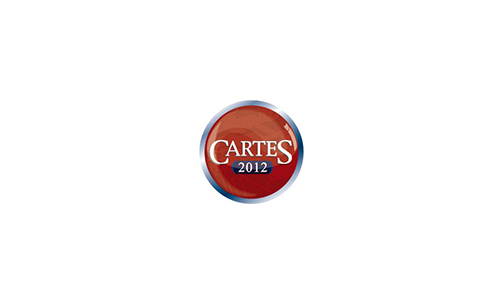 Cartes, Paris, 6th November 2012 - Smart Payment Association President, Andreas Strobel, to speak at CARTES 2012
EMV2.0, accelerating retail payment and bringing the US on board will be some of the issues Smart Payment Association President, Andreas Strobel, will address when he takes the stage at CARTES 2012 on 8th November.
Focusing on the elements EMV2.0 needs to be successful as payment moves online and increasingly mobile, Strobel will outline the SPA's vision for the standard. He'll call for greater industry collaboration, and highlight the technology issues and challenges that could make or break the market.
Andreas Strobel, President, SPA said: "We're at a turning point. Consumers are demanding new ways to pay, and the vendors are responding. But without truly interoperable solutions we risk creating a fragmented market of competing technologies and business models. This will benefit no one – consumers, retailers or financial institutions.
We need to come together as an industry to drive the adoption of globally consistent payment standards that address all the technical, regulatory, security and user experience challenges we are likely to face over the coming decade. If we don't, we'll keep seeing false dawns, and will fail to realise the potential of truly smart payment "
In support of CARTES activity, the SPA is announcing the availability of two whitepapers offering critical insights into the future of the payment industry.
DOWNLOAD PRESENTATION HERE
12-10-31-SPA-for Cartes12-EMV20-Final
1. PIN by SMS **NEW**
The banking industry is loosing millions of Euros through outdated and unsecure postal PIN distribution. The paper highlights the opportunities of secure PIN by SMS technology, models financial scenarios and offers best practice advice for card and PIN issuers across the banking sector.
Watch the video | download the whitepaper
white_papers/pin-by-sms---a-white-paper-by-spa---december-2011_h8ymoec4.html
2. Business Continuity Management in the Payment Card Industry
New analysis highlights a single failure in the cards insurance process could cost banks in excess of $9 million. The paper quantifies loss potential and offers detailed guidance into establishing a fully compliant Business Continuity Management strategy for financial institutions.
Watch the video | download the whitepaper
white_papers/business-continuity-management-in-the-payment-card_h8vsndbq.html
SPA is a proud institutional partner of CARTES 2012.
To meet us during the event, or for more details on the work of the SPA, please contact Stephanie de
Labriolle at This email address is being protected from spambots. You need JavaScript enabled to view it.
or on +33685911994.
- ends –
Notes to Editors: About Smart Payment Association (SPA)
The Smart Payment Association addresses the challenges of the evolving payment ecosystem, offering leadership and expert guidance to help its members and their financial institution customers realize the opportunities of smart, secure and personalised payment systems & services both now and for the future.
Its members are Austria Card, Gemalto, Giesecke & Devrient, Morpho, Oberthur Technologies and ST Incard.