Bank Inno 2016, SPA Speaking and Supporting Organization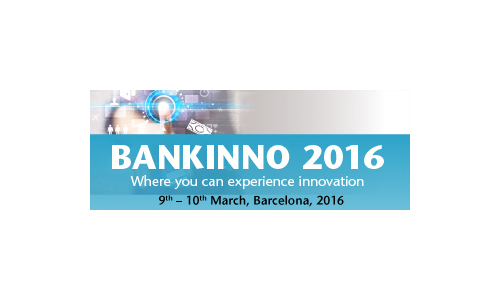 March 9 - 10, 2016, Barcelona, Spain
BankInno
March 9-10, Barcelona, Spain, Hotel Barcelo Atenea Mar
Tackling the challenges and best practices associated with the digital revolution in banking, the BankInno conference brings together premier European banking professionals to form an interactive discussion platform. As the platforms, products, data storage change, so does the banking philosophy in general. Focusing on many associated topics, including regulation, startup cooperation, payments innovation, and cybersecurity, BankInno provides a complete and comprehensive overview of the state of digital innovation in Banking. Among the participating speakers, you can find senior executives from companies such as Barclays, Commerzbank, European Banking Authority, Erste Group and many more.
More info at: bit.ly/1P4kh3P
You can use this discount code for a 20% discount: SPA20
Lorenzo Gaston, Technical Director, Smart Payment Association will participate in the Regulation Panel "Regulation as an engine or a break for innovation and development" at 11.10 on 9 March 2016.
http://fleming.events/en/events/finance/bankinno-conference