RBTE 2016, SPA Supporting Organization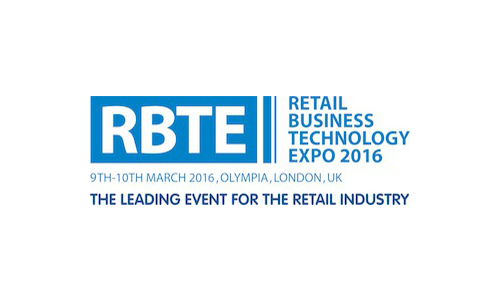 March 9 - 10, 2016, London, UK
RBTE, Europe's largest retail solutions event, is the crucial event for the retail calendar. It provides retail and hospitality organisations with the best tools, solutions and advice on how to best run their business. A one-stop-shop, it showcases end-to-end solutions from supply chain to the customer, providing the whole picture of the retail landscape.
RBTE combines an extensive exhibition featuring over 350 exhibitors offering a comprehensive range of solutions with a FREE informative education programme incorporating conference sessions, workshops and inspirational features, plus a host of networking opportunities and hospitality – all under one roof. It provides a platform for the most innovative suppliers from this sector to showcase their products and solutions, with the added benefit of being co-located with Retail Design Expo, the leading event for the retail design industry.
NEW FOR 2016! In an exciting new development for 2016, RBTE will launching the 'eCommerce Quarter' putting the crucial topic of eCommerce under the spotlight. The eCommerce Quarter @RBTE will feature an area which will be devoted exclusively to eCommerce vendors. It will also host an eCommerce Conference Theatre which will be jam packed with retail experts presenting practical 'how to' sessions, case studies, success stories, research and analysis. RBTE & the co-located Retail Design Expo will be coming together in a joint initiative, embracing the booming digital signage market with the launch of Digital Screen Expo – a dedicated area located on the gallery at Olympia, adjacent to Retail Design Expo & providing a birds eye view of RBTE. Plus – due to popular demand – the Retailer Payments Theatre makes a welcome return to RBTE 2016, in addition to a special focus on supply chain & logistics, international retailing, and a bigger and better innovation programme.
www.rbtexpo.com