Contactless Payment Benefits & Worldwide Deployments - Food for thought for US issuers - April 2016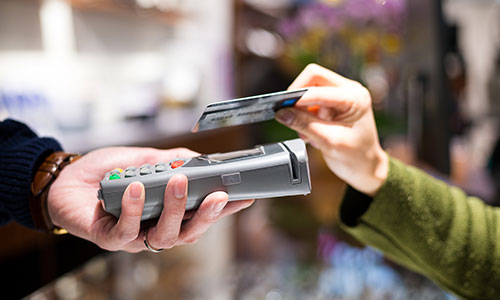 There is no question that contactless payment is becoming the new norm pretty much everywhere, with consumers eagerly embracing the speed and convenience of "tap-to-pay" technology. Data show that the current surge in contactless payment adoption will further accelerate in 2016 - and with good reasons. Contactless payment offers consumers a fast, secure and convenient way to pay, providing merchants with significant opportunities to reduce queuing and improve the in-store payment experience, while offering brands a host of new loyalty opportunities. It also enables a significant reduction in the use of cash, as seen in several early adopting countries. Additionally, contactless payment paves the way to multi-application, as the same device (card, mobile handset or wearable) can also be used for transit or access control.
16-04-26 WP SPA Contactless Payment Benefits Final.pdf
In this paper we explore the growing value of contactless payment markets across the globe, taking a look at the latest data on international adoption and usage figures. We also examine the benefits of contactless payment for consumers, merchants and issuers, and review the use cases and form factors that make it possible for merchants, brands and financial services providers to target new cardholder segments, or boost customer acquisition and retention.
Finally, with EMV adoption powering ahead in the US, we explore how US issuers are in a unique position to make the jump directly from 'swipe' to 'tap' to everyone's benefit: customers, merchants and them as well.
And, with US consumers embracing mobile payment options like Apple Pay, issuers will be in an ideal position to capture this growing appetite for convenient contactless payment by leveraging their EMV infrastructures to enable a new generation of enticing payment opportunities for users.
16-04-26 WP SPA Contactless Payment Benefits Final.pdf