Fallback to Chip Payment Application - The SPA Position - July 2013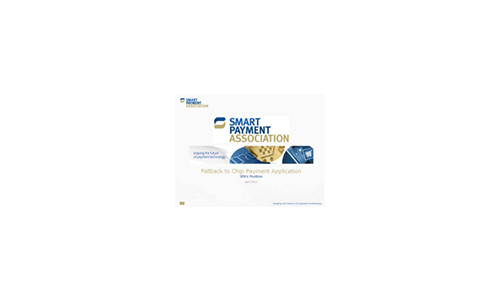 Today's payments industry is characterized by change. New form factors are appearing, demanding a new ecosystem of advanced readers. Contact, contactless and mobile device payments are likely to feature an increasing array of branded payment scheme applications. Terminals, cards and devices are going to have to support legacy applications as well.
We'll see different applications and services being executed in different ways, with different levels of functionality, on differing platforms. As the industry suits up for a migration program to this new generation of smart payments cards (and its supported ecosystem), we have all the ingredients for interoperability incidents. And they'll need to be fixed fast. .
The SPA believes that the need to architect some kind of fall back solution is required.
This document détails the SPA's Fall Back to Chip proposal.
pdf 13-07-03 PP software Fallback Final.pdf (131 KB)