Fast, Frictionless and Secure – Seamless and Strong Authentication Experiences for Successful Consumer Retail Journeys - An SPA Paper - January 2019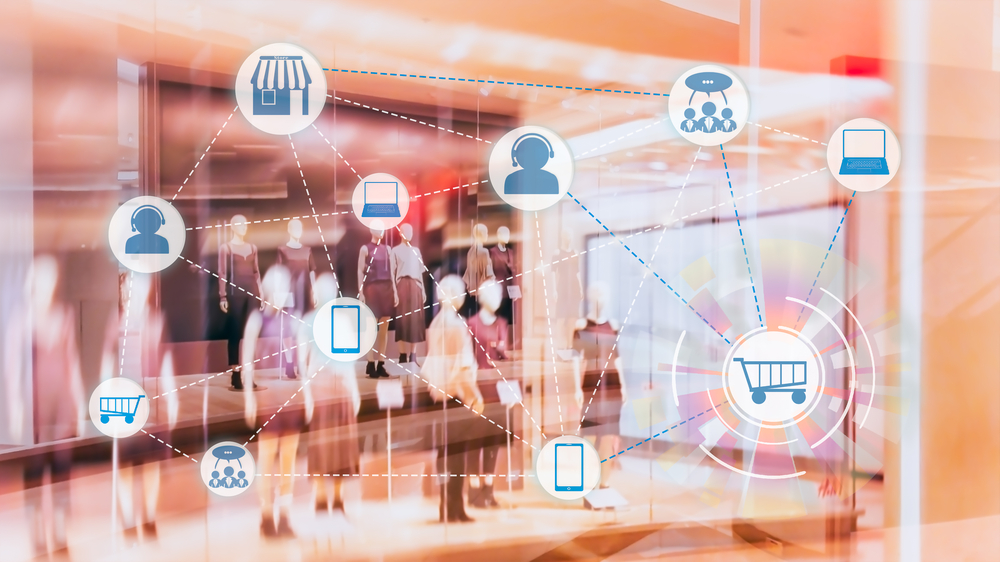 Today's retailers are striving to implement adaptable payment strategies that serve customers in every channel and enable innovative value-add payment services that build lasting and loyal customer relationships. The Smart Payment Association (SPA) is well placed to help retailers enable smart, secure and trusted payment journeys that keep them – and their customers – in control.
The world of retail payment is evolving fast. Today's consumers have high expectations when it comes to encountering convenient online and offline payment methods that serve their increasingly omnichannel shopping behaviours.
But for retailers, the questions of security, trust and authentication continue to represent a central challenge when initiating new payment services for customers. One that needs to be addressed fast to counter the emergence of new 'bricks and mortar' retail contenders like Amazon , with its checkout-free 'select and go' smartphone shopping app that's resonating with time-pressed consumers looking for hassle-free payment convenience.
Experts at bridging the gap between traditional methods of payment and the next generation of payment technologies, the SPA is well positioned to provide expert guidance to retailers. Indeed, we're now helping retailers around the globe shape the future of payment by giving them a say in defining the regulations and standards that will protect consumers and merchants alike.
But that's not all. We're also helping retailers leverage new opportunities – like Payment Initiation Services (PISP) and Instant Payment services that give consumers a simple and quick way to complete transactions. Enabling retailers innovate fast to meet evolving consumer expectations while delivering secure transactions and a superior customer experience.
Evaluating the challenges
Today's omnichannel consumers increasingly expect payments to be fast, easy and instantaneous – and will turn away if the payment processes they encounter don't meet their needs. As the online and offline worlds continue to meld, retailers are striving to offer a frictionless and trusted user experience that give consumers the wealth of payment choices they demand.
The aim of the game for retailers is to simplify the customer experience in every channel, while tailoring payment to each individual's preferences and give customers a smarter, more efficient way of completing their paths-to-purchase.
With customer convenience increasingly coming to the fore, we're set to witness a decline in consumers taking an active role in authenticating their transactions. Instead, more secure technological methods like tokenization will take care of authentication behind the scenes – a process that also protects consumers from the risk of payment data falling into the wrong hands.
Online and in-store, retailers are eager to explore new payment options that deliver both security and convenience for customers. Everything from 'scan and pay' mobile services to biometric authentication that enables customers to authorise purchases using their fingerprint and/or voice, as well as voice activated chatbot services.
But retailers are mindful that every data breach, every stolen card and every account takeover will represent another blow for consumer trust. And that current payment schemes like cards, e-wallets and bank transfers will need to be supplemented by a raft of other payment instruments that integrate seamlessly with back end order management systems while delivering the required security and traceability mandated by international standards bodies. In Europe, that includes adhering to stringent GDPR obligations.
Seizing the opportunities – leveraging new retail payment trends
Last year the SEPA Instant Credit Transfer scheme established by the European Payment Council went live, establishing a new era of instant payments that make it easy for bank customers, consumers and corporates to transfer money in real-time simply and securely.
For retailers, instant payment represents an attractive proposition; money is transferred from a retail customer to merchant account within 10 seconds and payment is not revocable by the payer (no charge back) and processing fees are expected to be less than a card payment. However, instant payment creates a new direct relationship between retailers and banks – as opposed to retailers and card schemes. Which means that while banks will become responsible for authentication and security, banks and retailers will both need to standardise their systems around APIs to enable merchants to take instant payments.
While instant payments look set to revolutionise how consumers make direct online and mobile payments, the acceptance of instant payments at the point-of-sale will require overcoming some technological and customer experience design challenges. But those retailers able to leverage instant payments to enrich the customer interactions, boost conversion and increase spending levels at the till will gain a clear competitive advantage.
Finally, the Payment Service Directive (PSD2) which came into force in January has opened the payments market up to new entrants – ushering in a new era of open banking that's set to unleash a raft of innovative payment services.
For retailers, the potential opportunities made possible by PSD2 are clear: PSD2 offers a new secured acquiring channel for Payment Initiation Services (PISP) that open the road to truly seamless payments by making it possible to 'recognise' consumers, regardless of which device they're using (mobile, desktop or tablet), and execute payment in the simplest way. For example, to pay at a parking lot, customer identification through their license plate could be used to instantly initiate a credit transfer from the customer's IBAN associated with the licence plate to the parking provider's account – terminating it when the customer leaves the parking lot.
This significantly extends the reach of retailers, who will be able to accept frictionless payments from consumers via third party providers - making it possible for consumers to use their email, loyalty card, or mobile phone number to make a payment, for example.
Ultimately, retailers will need to determine whether they will generate significant value by creating their own payment capability, such as a purchasing app combining payments and commerce, or if they are better off partnering with an intermediary that can create a universal capability connected to the banks to continue ensuring frictionless payments and evolve the in-store experience – such as allowing customers to pay automatically as they leave a store using biometric authentication.
Finally, new regulations open the way for retailers to introduce closed loop card and mobile app-based loyalty payment systems. These allow retailers to retain control of consumer data and garner insights that help them get know their customers better and offer promotions and discounts that are highly targeted to know wants and needs. Enabling faster individual transactions and many additional controls, retailers can set parameters like daily spending limits, low balance alerts as part and parcel of the enrolment process.
Striking the right balance – delivering a secure, streamlined payment experience for consumers
Confronted with a plethora of market developments and new payment trends, retailers will need to be certain that they have a firm grasp of a variety of issues before they can embark on delivering a new era of convenient payment instruments for consumers.
Retailers need to be aware of the extensive regulatory requirements that relate to multi factor authentication, be fully conversant with the execution of 'Know Your Customer' ID requirements for the enrolment of customers into new payment services, as well as a raft of other specialisations; such as security of payment initiation (cybersecurity), payment device security, transaction triggering and proof of payment (blockchain) requirements, data privacy, as well as the value-added services linked to payment – such as loyalty cards, coupons, receipts and vouchers.
Working in partnership - together
The SPA is able to help retailers and their ecosystem partners navigate the complex regulatory and technical standards landscape to find the most appropriate way to implement new payment instruments in a secure and compliant manner.
With long standing and established relationships with regulators, the SPA is well positioned to work with retailers to support the development of appropriate standards that will better serve their frictionless customer payment aspirations, and lobby standards bodies to adopt these.
In addition to providing retailers with the market and technology insights needed to inform their multichannel payment strategies, the SPA is also on hand to support the development of new secure authentication processes that are frictionless and fast to improve the customer journey in every channel.
The SPA Retail Working Group gives retailers an open forum to discuss their needs and inform SPA members and bank customers to develop appropriate solutions for the delivery of seamless omnichannel payment services or enhance the delivery of personalized payment services on smartphones.
Together, the SPA and retailers can ensure that common standards and technical solutions are defined to address instant payment initiation in-store and online, confident that rigorous security measures are in place to protect consumers and stimulate fast uptake and adoption by customers.
More information on our Retail Workgroup Advisory Council Program here