Security for Mobile Payments - The SPA Position - February 2012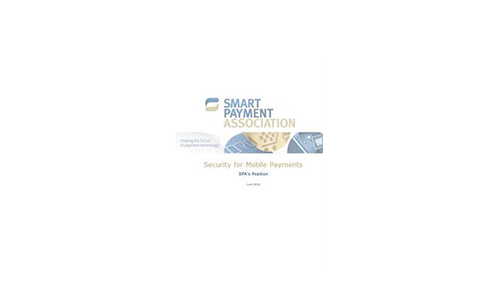 Focusing on security and fraud protection, this paper outlines the position of the SPA in this most crucial of areas, and delivers a series of ten recommendations aimed at helping the mobile and wider community, understand and address security concerns to deliver compliant mobile services and solutions.
Inevitably in such as dynamic market, the analysis and conclusions contained in this document need to be continually reviewed in the light of expected technical, regulatory and operational innovations.
The SPA would welcome any feedback and comment from the mobile payments community that addresses the content of this document.
pdf 12-06-15 PP Mobile Payments Security.pdf (1.50 MB)