SPA Presidency - Chip Supply - Market Monitoring - Sustainable Cards - Digital Payments - EPI - CBDC - Policy and Standards - SPA Spring 2021 Newsletter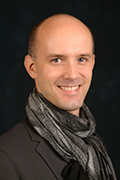 Dear Colleagues,


I am delighted to be stepping into the role of SPA President during what promises to be yet another fast-moving and exciting year in the world of payments. On behalf of SPA members, I would like to thank Alain Martin, our previous President, who helped steer us for the past 12 months through some truly tumultuous and disruptive events.


This year is marked again by consequences of the COVID-19 pandemic, with a global shortage of silicon chips threatening the supply of smart payment cards.


Payment cards are essential for everyday life and business. Nearly 90% of non-cash consumer payments are made using cards in physical stores and payment cards are also critical for accessing to cash. In addition, 40-60% of online payments are supported directly or indirectly (via digital wallets) by banking cards.


The SPA is fully mobilized to minimise supply disruptions as much as possible and is actively liaising with all payments stakeholders to improve the situation.


The first few months of 2021 have besides proved busy. As new standards emerge in relation to open banking, instant payments, and offline data authentication, SPA will be directing all its efforts to one primary task: ensuring that the card - physical or digital - continues to play a significant role in the future of payments.

As part of this mission, we will continue to educate authorities and industry bodies on how card-based instruments remain critical to safeguarding the financial and social inclusion of citizens everywhere. Enabling issuers to leverage a truly unique combination of security and control to assure secure and convenient transactions in a variety of online and offline use cases.


As governments around the globe begin to evaluate innovations like Central Bank Digital Currencies (CBDC), the payment ecosystem looks to be poised on the brink of another major milestone. Truly, there has never been a more interesting time to be part of such a dynamic industry.


Digital payments


Since the start of the year the SPA Instant Payment Card Task Force has been engaged in activities relating to the interoperability of mobile payments.
Meanwhile, in response to a growing consumer demand for wearable payment-enabled devices, SPA recently launched its updated Wearable Tech 2021 paper containing detailed insights into the technologies and challenges that currently define the wearable contactless payments market.


Market monitoring and sustainability data


Collated using data from SPA Members and SPA Market Monitoring Advisory Council Members, the 2020 smart card global shipment figures and market analysis have been released in May.

I'm excited to announce that this year marks the first time the SPA market monitoring report includes data on the 'eco-card' shipments – payment cards produced using more eco-friendly materials. With consumer demand for more sustainable card options gathering pace, SPA will continue to track the rollout of green 'eco' cards around the globe as issuers ramp up their regional sustainable card programmes.


European Payments Initiative (EPI)


Last year witnessed the official launch of the European Payments Initiative (EPI), a consortium dedicated to creating a unified pan-European payment solution for merchants and consumers. Leveraging Instant Payments/SEPA Instant Credit Transfer, this heralds as new approach to payment for all types of retail transactions including in-store, online, cash withdrawal and 'peer-to-peer'.


SPA has been observing recent developments with interest and is heartened at the announcement that EPI intends to progress card-centric proximity payments as part of its solution vision.


CBDC update


Central banks around the globe are now seriously evaluating the merits of digital currencies and launching pilot programs to test the potential merits and implementation options. Indeed, according to the Bank for International Settlements (BIS), 86% of central banks are now engaged in CBDC activity.
In April 2021, the Bank of England announced that a joint digital currency taskforce with HM Treasury will investigate the feasibility of introducing a CBDC in the UK. SPA continues to keep a close eye on developments in this space.


Policy and Standards update


Work has progressed at pace on multiple projects since the start of the year. Below you will find a quick snapshot of the key activities and achievements to date:


• SPA has been selected to be a member of the Payment Services Market Expert Group (PSMEG) of the DG FISMA. The PSMEG will play an important role in shaping the EU's Payments policy in the years to come.


• As part of the ECSG group, SPA promoted the use of FIDO and we are delighted to confirm this has been approved as a new authorisation method for ecommerce and mobile commerce.


• SPA Members have been submitting to ISO Technical Committee 68 (TC68) to support biometric on-card technology as the preferred method for the use of biometrics for payments application. This includes enrolment methodologies that facilitate the enrolment of the cardholder in the biometric card remotely (from their own home, rather than having to go to a bank).


• SPA Members are contributing to the ISO TC68 and PCI encryption taskforce that is working on the standardisation of key management protocols that will facilitate the migration of existing card payment systems to stronger cryptography.


• SPA was elected by the European Cards Stakeholders Group (ECSG) to represent the card industry in the joint European Payments Council (EPC)/ ECSG task force. This has been mandated by the European Retail Payments Board (ERPB) to promote the interoperability of card instant payment at the point of sale.


• The multi-stakeholder group (MSG) on Mobile Initiated Credit Transfers, including instant transfers (MSG MSCT), which is facilitated by the EPC, has selected the Instant Payment Card to be included as a use case in the second release of the Mobile Initiated Credit Transfer Interoperability Implementation Guidelines (MSCT IIGs) after a proposal by SPA.


• SPA has been contributing to EMVCo standardisation efforts by 1) making different submissions to increase data rates (speed of transaction) for contact cards, 2) to improve EMVCo specs for elliptic card cryptography, 3) to facilitate the integration SCP03 Global Platform protocol into the new specification of EMVCo on-card personalisation. All these contributions will enable a new generation of more secure and more performant cards.


As you can see, SPA has already enjoyed an action-packed first quarter. I hope you find this update both helpful and informative and look forward to speaking with you again soon.


Yours sincerely
Jacques Doucerain - President
Smart Payment Association